Just Level, Lock, Tack & Trim!
Pre-Finished Eastern White Pine For Easy Installation
At Johnson Pine, we are dedicated to bringing the warmth of pine straight from our woods to your home. Now anyone can install pine walls or ceilings with our fast, affordable, and simple, end matched EZ-Lock Pine System. Just pick your color and pattern. With four simple steps, you are on your way to beautiful real wood in your home. Family owned and sourced for 40 years since 1977 – right here in Upstate New York. Real Pine, Real Easy. Made In The USA!
Enjoy the natural brilliance of Eastern White Pine. Simple and timeless, this finish lets the natural beauty of our wood shine through.
Bring your blanket and your favorite book to curl up with the toasty warm comfort of Almond Pine. A classic warm wood finish with timeless styling.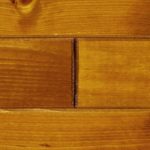 Shine bright with our copper finish. This wood shows warm characteristics that shifts color and depth depending on the light and season.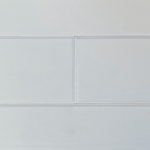 Crisp and clean. Artic White can add a modern touch of minimalizm just as easy as it can capture a classic elegance that brightens any room.
Discover the classic pairing of clean whites and natural textures. A perfect shade of whitewash to let the grain and knots peek through.
A pale, "pickled" finish popular for ceilings and beach decor. Pair it with white trim for a lofty feel or contrast it with darker woods for added depth.
Classic pine with just a hint of gray glaze. The knotty accents combined with a peaceful demeanor pairs well with nautical and farmhouse themes.
A dark gray patina that highlights the wood grain while still providing a balanced, even color pallete. Versatile and beautiful, driftwood is sure to delight.
These naturally occuring bluestain pine boards are specially selected and clearcoated to create a distinctly unique display of color and texture.
Available in 6" or 8" boards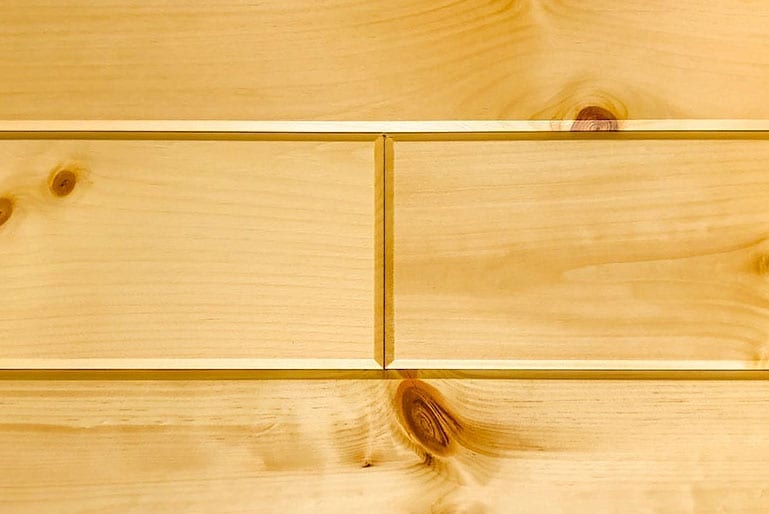 V-Groove
Tongue & Groove
(WP4)
A Classic Tongue & Groove WP4 Pattern helps any room in your home stand out.
Nickel Gap
Tongue & Groove
-
Get a modern shiplap look and hide your nails with this tongue and groove pattern. Both smooth and wirebrush textures available.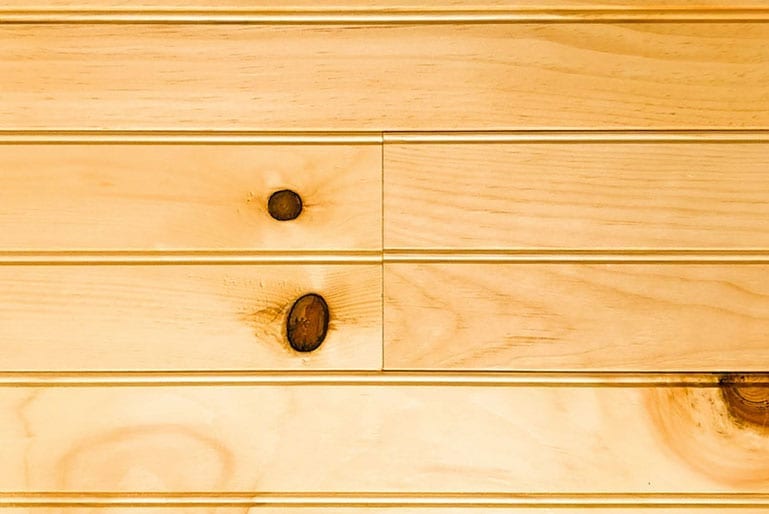 Edge & Center Bead
Tongue & Groove
(ECB)
This repeatable bead pattern is ideal for wainscoting, ceilings, and wall paneling.
effortless installs with four easy steps
At Johnson Pine, we end-match all of our Pre-Finished pine lumber, saving our customers time and money. End-Matching is the addition of the tongue and groove profile on the ends of the boards. This makes installation fast by removing the need to land on a stud and locks in the board on all four sides for added structural strength. Installation is faster with practically no trimming necessary and with far less waste than traditional methods. No longer is there a need for all 12' & 16' boards, with end-matching, using 4', 6', 8' & 10' is preferred!
perfect edging available in three sizes and Every color